With living in Florida comes trips to the beach, walks along the river, and vacations to the lake house with family and friends. Summer is close and maybe you're daydreaming about cooling off in the ocean or relaxing while your kids cannonball into the lake. Either way, it's summertime and living is easy… right?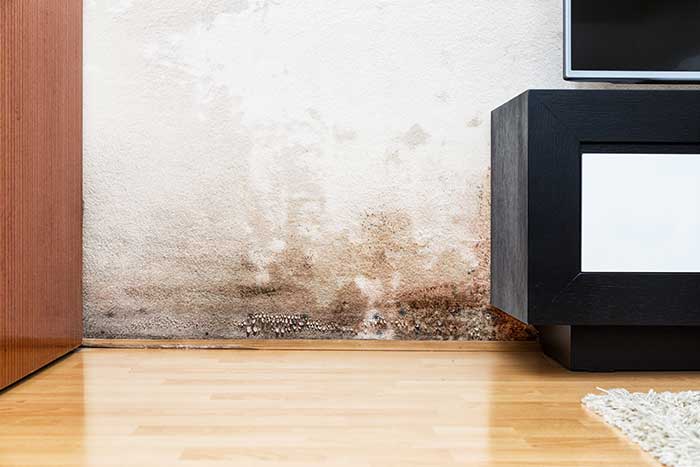 But what happens when a seasonal downpour or some plumbing issues begins to affect not only your plans, but your home, too? Now that sea you were dreaming of has become a nightmare and you don't know the first thing about treating water damage.
That's where we come in! Here's a short guide to treating water-damaged walls so that you can get on with your family fun at the beach.
The Moisture Removal Mystery
Every year, one in fifty homes are affected by water damage and, according to the Federal Emergency Management Agency (FEMA), mold can begin to grow on damp surfaces within 24-48 hours. This means that not only is it crucial to know all the steps for treating water damage, but also that you're diligent about getting it taken care of so you don't have unwanted green stains creeping up your walls.
The first step is preventing water from making its way into the home, but how it got there in the first place might be a mystery. The following are some of the ways water damage can occur:
Heavy rain
Plumbing leaks
Sewer backups
Clogged gutters
Storm surge
And more
Making sure you do your best to clear out any leftover water after a storm or covering up any leaks can ensure the problem doesn't persist. If the weather isn't too humid, opening doors and windows can be another way of removing any moisture or odors in the home.
Take it From the Professionals
So you've tried your hand at damage control but maybe you're worried about that persisting mildew smell or the possibility of mold growth. You aren't the expert after all — we are.
That's why we have experienced professionals to ease your worries with a walk-through assessment and mitigation process for removing any leftover water. What's more? We'll also begin the necessary construction work to restore any damage. Also, as the nation's leading mold removal company, we will use water extraction methods to stop any growth and prevent further spreading.
Our three-step process involves assessments, mitigation, and restoration that can ensure you aren't exposing yourself to potentially harmful contaminants as you set out to scrub away dirt and debris.
Get Started Today
By now you might be thinking about that 48-hour time limit and you don't want to wait any longer than you have to, or you may not know exactly where to start.
Either way, ServiceMaster Restoration of First Coast is here to help! Our certified experts are uniquely qualified to treat your home. All you have to do is contact us and we will be in touch within 30 minutes to schedule an appointment.
Call (904) 219-0635 to get started today!